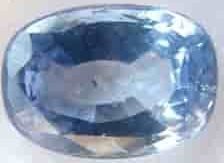 Who, why, and when wear blue sapphire gemstones? Astrologers suggest blue sapphire (Neelam) for the auspicious result of Saturn. In fact, every human being become afraid of Saturn's effects. It is a fact that when anyone comes under the adverse aspects of Saturn he/she feels embarrassment and pernicious trouble. It creates all sorts of obstacles. The intelligence of Saturn is sharp diplomatic and expressive in practical life. Saturn is not always harmful as we feel or listen so It is clear that Saturn does not always have a bad effect but gives auspicious effect.
If you are honest and sincere in your entire life then Saturn's effects will be positive for you. Saturn is the slow-movable planet in the solar system which takes to rotate in orbit for 30 years i.e. 2½   years to move from one house or sign to another in the Zodiac.
Effect of Blue sapphire gemstone
Blue sapphire is the fastest-acting gemstone and shows its effects within 36 hours. Blue Sapphire Gemstone is capable of giving both positive and negative effects. Therefore, we should wear them only on the advice of an experienced astrologer. It should be kept under your bed or pillow for at least three days before wearing it. If during these days, you are seeing bad dreams, or you get sick, or feel some other change in yourself, inform the concerned astrologer. If an astrologer recommends wearing it then otherwise not.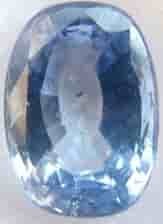 If blue sapphire is suitable it shows miraculous results especially in Saturn transits like the sade sati. if you are Taurus and Libra ascendant then Saturn is Yogkarak planet for you so it can bless you with health, wealth, mental clarity, opportunity, and promotion, etc. Blue Sapphire gives a positive boost to finances. It can be multiple sources of income.
The benefit of blue sapphire gemstone
It gives name, fame, and spiritual practices also  Blue sapphire stone is a highly protective gemstone. It helps in protection from enemies, evil eye, hexing, jealousy, disease, depression, sadness, etc. in case of epilepsy, psychical distortion, insomnia, death, loss, quarrel with relatives, and enmity, Neelam can be used for better results in practice.
Sources of Blue Sapphire gemstone
It is available in Kashmir, Gaya, Tamilnadu, Cambodia,  Australia, Thailand, Shri Lanka, and Burma.
In astrology, Saturn is said to be the son of the sun. A peculiar thing is noticed Saturn and the sun are always detrimental. It is very important to get a normal or favorable effect of Saturn as it plays a vital role in a native's birth chart.
How to make Ring of Blue sapphire 
It should be set up in a ring made of gold, iron, or panchayats, mixed with five metals (1 part gold, 2 parts silver, 3 parts lead, 4 parts iron, and 1 part copper) on a Saturday. The weight of the Blue Sapphire should not be less than 1.5 rattikas. (1 Rattika = 0.9 carats). A 5.25 rattika or 7.25 rattika blue sapphire is better. A 5.25-carat Blue Sapphire is very auspicious. The gemstone should be of  5, 7, 9 rattis.
How should wear blue sapphire gemstone
Blue Sapphire should be worn on a Saturday, at sunset in the hora of Saturn, under the pushy, Chitra, Swati, dhanistha or shatbhisha Nakshatras, astami and Amavasya tithi.  Sit facing West on a black asana. Keep the ring immersed in raw cow's milk. Then wash it with Ganga – water or water kept in a copper pot overnight. After it has been washed, keep the ring on a black cloth on which a Saturn Yantra (numerical yantra may be used) is drawn with red sandalwood paste, rice paste, or roli.
Numerical Yantra for Saturn
How energized Saturn Yantra
It should be energized with the recitation of the Shani beej mantra,  "Aum Sham Shanaishcharaye Namah"  "ॐ शं शनैश्चराय नमः" at least 108 times. After wearing the ring one should donate black urad, salt, mustard oil, soap, tea leaves, and money (Dakshina) according to one's capacity at the feet of the peepal tree and pray for well-being. Male buffalo should be fed with green leaves.