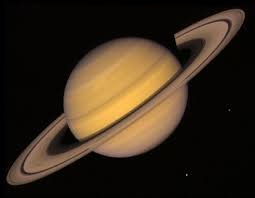 Saturn Retrograde on 17 June 2023 – What Effects on Zodiac Sign.  Presently Saturn is transiting in Aquarius and will turn retrograde on 17/6/2023 and will remain in this sign till 5/11/2023, after which it will become direct on 6 November. In this article, we are going to discuss how retrograde Saturn will affect the life of each zodiac sign.
According to Vedic astrology, the effect of retrograde Saturn can be felt in various areas of life including relationships, health, career, spirituality, education, etc. In terms of career, Saturn is associated with professions that require hard work, discipline, and attention to detail, such as engineering, science, law, land, etc. Saturn represents a sense of responsibility and duty in relationships. It also gives delays or hindrances in finding love or starting a family.
The planet Saturn directly affects the karma of a person, which is now retrograde in Aquarius, so this planet will definitely affect your life in many ways. In this special article of AstroYantra, know how retrograde Saturn in Aquarius will affect your zodiac sign!
Saturn Retrograde Effects on Aries Native
Due to retrograde Saturn in Aquarius, the people of Aries will have to work harder in their professional life. Due to excessive workload, if you remain immersed in work, then you may have health problems, as a result of which physical fatigue and mental stress can dominate you. If you continue to work hard then definitely Shani will give you favorable results in the future.
The economic impact of retrograde Saturn in Aquarius will be positive, as problems will reduce and opportunities for financial gain will arise. However, there is a possibility of increasing tension in love relationships. You should speak carefully and do such a thing that does not break the heart of your beloved. Students will be able to achieve better only when they work hard and focus more on their academics. Students going abroad will get benefits from retrograde Saturn.
Saturn Retrograde Effects on Taurus Native
Saturn is retrograde in the tenth house for the Taurus zodiac. At this time the workload will increase and the running will also increase. If you are thinking of changing the job, then wait for a few months now. Even after this, if you want to change, then you may have to make some compromises. If you are already planning to travel abroad, then there may be some disturbance in it. This period will motivate you to move ahead financially.
There can be some tension in married life; the reason for this tension can be a father or brother. There can be some kind of tension in your family life as well. It is advised to take special care of your parents, as your father's health may deteriorate. Do yoga practices daily, by doing this you can keep your health healthy.
Saturn Retrograde Effects on Gemini Native
Saturn is retrograde in the house of fortune for the people of Gemini, so there can be mental agony regarding profit. There may be a dispute with the father regarding money or investment, but don't worry, everything will be fine slowly. Long journeys will be beneficial.
During Saturn's retrograde in Aquarius, there will be opportunities to travel overseas. Your financial situation will improve, and a job transfer is possible. This transit will help you financially and may drive you to embark on long-term contracts that will offer you riches in the long run. Your father's health, on the other hand, will deteriorate. You will be concerned about his health deterioration. You may have ups and downs with your siblings, but a surprise inheritance of family property may offer you joy. Be wary of a dispute because the case in court can drag on for a long time. Those wanting higher education will have to work harder.
Saturn Retrograde Effects on Cancer Native
Retrograde Saturn in Aquarius occurs in the eighth house of Cancer natives and cannot be considered very favorable to you, since you are already in danger. In such a case, you should proceed with caution. First and foremost, you should avoid all forms of investments as they can be very risky during this time. Take care of your health as a priority, because if you neglect it during Saturn's retrograde movement, it could lead to a serious illness. Be careful when driving and avoid being guided by emotional tensions.
If you do not get the results you want at work, keep working hard on yourself. If Saturn is in retrograde motion in your chart, you will have the strength to produce something. No matter what difficulties you are in, Shani will get you out of them and lead you to the peak of success. Just be sure of your work. There will be improvements in businesses as well. Saturn retrograde in Aquarius shows that problems will be under control after a period of mild stress in married life. The desire to travel abroad may be fulfilled.
Saturn Retrograde Effects on Leo Native
In Aquarius, the effect of retrograde Saturn will be in the seventh house of the people of the Leo zodiac. Tension may increase in your married life. You need to understand your partner better, satisfy his/her curiosity, and explain important issues as disputes can increase the chances of mutual disputes and unpleasantness in the relationship.
Your stalled plans will gain momentum. The work which you wanted to do but could not do due to some reason will be completed gradually and there will be a situation of profit in your business. Watch out for your opponents' moves, as they can create trouble for you. Long journeys can be troublesome, so take care of yourself when you're on the road.
On the other hand, retrograde Saturn in Aquarius advises you to solve family problems as well. Leo students can succeed in exams, but only if they have studied hard in the past. Avoid borrowing or lending during this time.
Saturn Retrogression Effects on Virgo Native
For those born in Virgo, retrograde Saturn is in Aquarius in the sixth house of your horoscope. During this time special attention needs to be paid to your health, as old health problems may resurface. Your one small mistake can put you in serious trouble. You can also get opportunities to go abroad in connection with work. Your expenses will increase. Try to stay away from the speculative market. If you have already invested in the stock market, today you can get a lot of profit.
If any matter is pending in the court, then you can move forward, and you can win. You will be successful in repaying past debts. Will be successful in acquiring an old property. There will be victory in controversies also gradually. To be successful in your career, more hard work will be required. Be careful while driving.
Stomach problems or chest pain can become more unpleasant, as can problems like hyperacidity of the digestive system. You should be prepared and seek a professional diagnosis. Eat only easily digestible foods and avoid alcohol.
Saturn Retrograde Effects on Libra Native
Due to its retrograde position in Aquarius, the favorable planet Saturn for Libra can increase the tension in your love relationship. Due to increasing mutual misunderstandings, you will not be able to handle the relationship. You will have trouble understanding your partner. In such a situation, there can be a sourness in the relationship. That's why you need to make special efforts in this direction. However, unmarried people will experience love in life and closeness will increase between them.
This position of retrograde Saturn in Aquarius can help you overcome financial problems, but before that, you may have to lose your job. However, later suddenly you will get excellent job opportunities. If you want to change the job, then you should take a break for some time and be patient. Time will be in your favor financially. The change will be helpful in the future instead of staying in the same job
Retrograde
Saturn
Effects on Scorpio Native
There may be some disturbance in the family life due to retrograde Saturn in the fourth house of the people of the Scorpio zodiac. The health of the family members especially the mother will be at risk, so you should be very careful in the matter of the mother's health. Take comprehensive care of him and, if necessary, seek prompt medical attention.
There can be a fight among themselves regarding the family property, so it will be better if the fight does not increase during this time. You will need to have patience. In the meantime, you can change the house or acquire a new property.
A new job or job change is possible. Conditions at the workplace will be in your favor and you will work hard to complete your tasks, which will strengthen your position in the job. There will be chances of profit in business and your company will flourish.
Married couples may face some relationship issues as a result of the negative impact of family activities on their relationship. However, it is also beneficial that both of you will be able to face any challenge by showing mutual understanding.
Saturn Retrograde Effects on Sagittarius Native
Sagittarius natives will receive a lot of lucky and beneficial news during Saturn's retrograde in Aquarius. You'll find surprising results in many unexpected ways. You will get cooperation from your colleagues in the field. It will be pleasant to spend time with your loved ones and you will be interested in both their happiness and sorrow. There will be rivalry with siblings but love will increase and you will be seen standing with them.
You will be successful in your business and field. However, they may be facing some personal difficulties. Conditions will be favorable for your short trips, but you must ensure that the trips are religious. High academic performance and the ability for focused study are expected of the students. Your hard work will improve your academic success. The health of your family members, especially your parents, may deteriorate.
Saturn Retrograde Effects on Capricorn Native
Saturn's retrograde in Aquarius will fall in the second house of the horoscope of the natives of Capricorn. During this time you should be careful about your language so as not to hurt anyone or speak aggressively so that your family relations get spoiled. There is a need to take special care in both your personal and professional life.
During this time if you were planning to sell any property but it was getting delayed, then it will happen. Or if you want to make changes in the house, then that too will be fulfilled. You will be able to buy any other property along with completing other tasks.
Family members may find it difficult to work together. Keep trying to get rid of it. Take care of your partner's health as they may have health problems. You will see a decline in health problems along with an increase in family happiness.
Saturn Retrograde Effects on Aquarius Native
Saturn retrograde in 2023 will have maximum effect on Aquarius natives due to its position in the first house. At this time you may have some mental pain due to which you may have to face difficulties. It will take some time for you to understand the problems. You will not be able to take the right decision at the right time, and as a result, some important decisions may be out of your control. There may be some sourness in your married life, but by acting wisely, you and your spouse can avoid problems.
You must help your friends, by doing this your mental troubles will automatically go away. You should help the younger members of your family and work together with your siblings. Their affection and trust for you will grow as a result, and as a result, your relationship will grow as well.
There will be possibilities for growth in business. Focus on your career. You will have to put in more effort during this time as you will need to give top priority to your work and work as hard as possible. Due to your dedication to your career, you should not forget to take care of your health. You should take good care of your health.
Saturn Retrograde Effects on Pisces Native
For Pisces natives, Saturn will be retrograde in Aquarius in the twelfth house, which will increase international travel. Your expenses will increase, yet you will gain from them. It would be wise to invest money in foreign travel and you may do so successfully. There will be an increase in your expenses, but there will also be gains.
If you have an opponent, Saturn will keep him upset. Relations with other countries or outside the place of birth will benefit you and help in making more money. Your business will grow if it is related to another country or foreign nation.
You can borrow money from anyone or anywhere, but it will not be appropriate to do so when Saturn is retrograde in Aquarius. Because it will be easy to borrow money at this time, but challenging to repay. As a result, you are urged to exercise caution. You should take special care of your health.