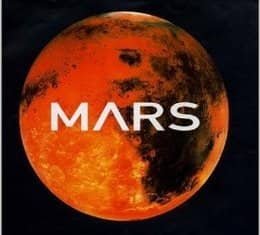 Mars Transit Date 2022 | Mangal Gochar Date 2022.  In Vedic astrology, Mars is known as the son of the earth. Mars is the lord of Aries and Scorpio sign. These two zodiac signs are related to six and eight. The planets Sun, Moon and Jupiter are the friends of Mars. Mercury and Ketu are their enemies. Venus and Saturn are in the form of a neutral planet for Mars. Mars is low in Cancer. It is high in Capricorn. It has become Digbali in the tenth house. Mars represents Pitta. This is the male planet.
If the auspicious Mars is located in its own zodiac, centre or triangle in any horoscope, then such a person will surely enjoy all the pleasures in his life journey. They will receive respect and achievement in society and their family. The person enjoys government job, land, brother and sister etc.
Role of Mars in the Vedic horoscope
In astrology, Mars is known by many names like Bhoom, Bhumiputra, Kuj, Cruel Planet etc. In fact, Mars transmits energy in a person and with the help of this energy he conducts life journeys. In astrology, Mangal has significator of courage, power, land, brother, surgery, technique, police, IAS, IPS, engineering, weapon, sword, gun, wrestler etc. Due to this reason Mars exerts energy, passion and adventure things.
If Mars is the lord of the inauspicious house and situated in the centre or triangle then it will give bad results but if it is the lord of the auspicious house and placed in the centre or triangle then in-transit time will give auspicious results.
Mars Transit Date 2022
Mars Transit Date from sign to sign 
Transit Planet
Sign From
to 
Date
Mars
Scorpio
Sagittarius 
16/01/2022
Mars
Sagittarius
Capricorn
26/02/2022
Mars
Capricorn
Aquarius
4/7/2022
Mars
Aquarius
Pises
17/05/2022
Mars
Pises
Aries
27/05/2022
Mars
Aries
Taurus
8/10/2022
Mars
Taurus
Gemini
16/10/2022
Mars
Gemini
Tarus
13/11/2022