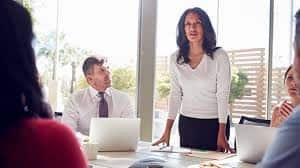 Auspicious Date and Timing for Joining New job, Promotion & Transfer.  Auspicious times have been used for various purposes since ancient times. In Indian culture, sixteen rites from conception to death are also performed according to the auspicious time. The time fixed after almanac purification is called "auspicious time". For this reason, it is generally seen that the work done in the auspicious time is successful without any disturbance, but whatever work is done without considering the auspicious date and time, there is no success in it
Why is the auspicious time required for joining a job?
If you join your job on an auspicious day, time, and constellation, then you can avoid some problems. Those who join the job without considering the date and time either face a lot of problems or are late in their promotion. Therefore, at the time of joining the new job, we must consider the auspicious day, constellation, and date. Auspicious Muhurt for conceiving/ Garbhadhan
How to Choose the Auspicious Date, Day & Constellation?
Auspicious dates
Dwitiya, Tritiya, Panchami, Saptami,  Ekadashi, Trayodashi and Poornima.
Days 
Monday, Wednesday, Thursday, and Friday.
Auspicious Nakshatra 
Rohini, Hasta, Swati, Uttara Bhadrapada, Uttara Phalguni, and Uttarashada.
Auspicious Lagan 
(Except Aries, Cancer, Libra, and Capricorn) you can join the job on all other Ascendants.
Auspicious Yoga
Preity, Ayushman, Sobhagya, Shobhan, Sadhya, Dhriti, and Sukarma should join jobs in yoga.
Auspicious Karan
Except for Vishti, Nag, and Shakuni, the rest of Karan is eligible to be accepted.
Ascendant 
Except for Ascendant (Aries, Cancer, Libra, and Capricorn), you should join a job in the remaining Ascendant, if you join a fixed ascendant, it will be good. The ascendant and eighth house should be free from malefic planets from the Lagna.
Lunar purification 
While joining the job, one must consider lunar purification. For this, there should be no moon in the 4,6,8, and 12 the place from the birth sign.
Kaal Shuddhi 
You should not join jobs in Amavasya, Sankranti, Shraddha Paksha, and Holikashtak.
Abhijit Muhurta
This Muhurt is available every day (except Wednesday). Its time starts 24 minutes before local noontime and ends 24 minutes after local noontime.
Rahu Kaal and Chaughariya Time
If you are going to join a new job or promotion, then you should avoid Rahu time and inauspicious Chaughdiye Muhurta. Auspicious Choghadiya Muhurta is present then you can join a new job.
Auspicious Date for joining New Job/ Promotion/ Transfer 2023
| | |
| --- | --- |
| MONTH | AUSPICIOUS DATE  2023 |
| JANUARY | 2, 11, 21, 23, 27 |
| FEBRUARY | 1,3,5,12, 14, 18, 20, 22, 23, 25  27 |
| MARCH | 1, 9, 18 |
| APRIL | 6, 13, 14, 17, 22, 27, 28 |
| MAY | 3,11, 12, 20, 21, 22, 25, 29 |
| JUNE | 1, 3, 8, 12, 21, 26 |
| JULY | 1,9, 10, 14, 24, 28 |
| AUGUST | 24, 28 |
| SEPTEMBER | 6, 7, 11, 21, 24, 25 |
| OCTOBER | 22, 26 |
| NOVEMBER | 4, 5, 10, 19, 23, 27, 29 |
| DECEMBER | 2, 7, 8 |
| JANUARY | 21, 25, 31 |
| FEBRUARY | 1, 5, 14, 15, 17, 19, 21, 22 |
| MARCH | 3,7 |