Taurus female is very sensible and emotionally strong. She has many traits like reliability, patient, stubbornly independent, introvert, ambitious etc. she very soon becomes temper. Taurus's symbol is bullish because of this; her behaviour is like a bull.
Taurus Traits female: Positive Personality Traits
The Taurus female does not like anyone's intervention in her work because she likes independence in her life.  She hears thoughts and advice of the peoples but ultimately takes its own decision. She often likes to work on herself instead of a group. Taurus woman does not like anyone else in her married life.
 The Taurus female is emotionally very strong. Such a woman keeps patience even in the stress situation.. There are various sources of stress in human life, such as from the family, job, friends, or to the lake of self-confidence, but often seen that they are successful in finding solutions to her problem.
She does not like sympathy in her life span, but also maintains ease and patience in the tense situation, makes great efforts for it and do not show any trouble at the face.
The Taurus woman is quite reliable. Though she may have many friends but her faith only a few peoples.  She likes to give and take theory but if it is not possible then she becomes disappointed.
She wants to spend a luxurious life due to this reason materialistically inclined to accumulate luxurious things and acquire the comforts of life. Taurus women want to live as an authoritative personality. The likes and dislikes of Taurus women are fixed. If they are liked once, they do not want to lose it at any cost. She may have very dedicated to the opposite sex.
She is also very social for family, society and works place. She gets pleasure in being hospitable to her relatives, brothers, friends and dear ones. She is fond of beauty, music, art and branded clothes. She always prefers a happy and luxurious lifestyle and makes efforts to acquire it.
Taurus women stubborn like a bull by nature and she has the ability to successfully perform her plans. She is practical in money matters and always be desirous of earning wealth. She determined on her goals and not on the medium.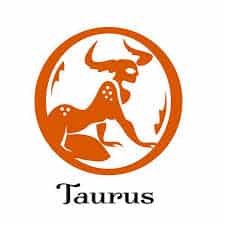 Taurus Sign Traits

Sign Name
Taurus
Sun sign date
15 May to 14 June
Elements
Earth
Sign Quality
Fixed
Sign Lord
Venus
Lucky Day
Friday, Saturday
Nakshatra
Kritika, Rohini, Mrigshira
Lucky Color
White, green, pink
Lucky Numbers
5,6,8
Lucky Stone
Diamond, Emerald, Blue Sapphire
Talent
Patience and Devotion
Weakness
Not surrendering & selfishness
Taurus Traits Female: Negative Personality Traits
She may give the biggest of sacrifices for her near and dear ones but may never forgive those whom she hates. I think it is the biggest problem for Taurus women. She always tries to give a lot of thought for a few things and this may lead to delay in all her work.
The people of Taurus woman live in tension, but want to end the stress with their efforts, which sometimes leads to slander. Stress creates any problem in their life path, for this reason, she goes to isolation in society, friends and family. Taurus woman's stubborn nature usually dispels others.
Taurus women suppress their feelings and hobbies to avoid the special type of responsibility. Not only this, such a woman tries to avoid the job or any other type of work. There is a good quality that fulfils the work that it wants to accomplish.
Taurus women prefer personal life more than social life. She faces disappointments and suffers from anxiety because of selfishness, laziness, sensuality, materialism and other bad habits.
What you should do or not 
You should not lose your temper quickly. 
Do not be very selfish. 
you should cultivate forgive habits. 
You never work hard and are never painstaking so you meet with failure so try to do hard work.
Heavens will never help you if you do not act be active, you will be happy.