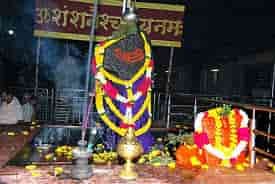 Saturn transit 2023-25 Effects on Taurus Signs. For those who belong to the Taurus ascendant and zodiac sign, Saturn will transit in the career house as the lord of luck and karma. The transit of Saturn in the tenth house will be auspicious for the people of Taurus ascendant, in terms of profit, the work done will get expected benefits because Saturn will be in its own sign for two and a half years.
General Prediction
If you are a Taurus native, Saturn will aspect happiness, expenditure, and marital house from the house of career, this position of Saturn will be able to give you both happiness and sadness, profit and loss. There will be a profit of wealth, but where to spend it, its plan will also be ready. You will succeed at work, but it will take some time or effort.
Vehicles and Property
If the lord of the fourth house is sitting in the second, sixth, or tenth house in your horoscope and you want to buy a house or vehicle, then you will definitely get success in this work. At this time you may also have to take a loan from someone and may also remain under stress due to debt. You can spend on the beauty of your home. If Mars is in the fourth house, then the yoga of foreign travel is also being made.
Family and married life 
Saturn's aspect will be on the 7th house, due to which there may be a decrease in marital happiness and bitterness in the family. You may have to face difficulties every day. There will be trouble with each other but you should not get upset because you know that it can happen so remove negative thoughts from your mind and stand with the family.
There is a possibility of ideological differences with the father. The mother may suffer physical pain. In such a situation, you can be worried about their health. You may also have a dispute with a relative. Be patient, donate a shadow pot in Shani temple on Saturday, everything will be fine
Marriage 
Saturn's transit will be auspicious for you for marriage. If Mars is in the 2nd, 4th or 6th house in your birth chart and there is a delay in marriage, then do not wait much, take a quick decision for marriage, otherwise, it may be too late.
Business and Economic Sector 
Saturn will transit in the tenth house from your zodiac. This is the place of karma business. Apart from karma, this place is also related to fame, honor, and the father's wealth. Professional and business people will definitely have to face a lot of trouble due to Saturn's transit in its own sign. If you want to do some work in partnership, then do not make any sudden decisions. It would be wise to take any decision wisely. There will be trouble at the beginning of partnership work but later everything will be fine.
Job | Service
If you are working then the transfer may happen. There may be a dispute with the officials, so stay away from it. Make the decision to change jobs wisely do not take any decision in haste. Enemies can dominate you. If you are looking for a new job then you can get success.
Saturn transit effects on Students
Students may get irritable due to a lack of interest in their studies. There may be obstacles in the field of education. This time is not very favorable for the students of secondary education, they will have to work very hard. Keep yourself connected with competitive exams.
Effects on Health
If we talk about health, then Shani is the lord of luck and the tenth house. If Saturn has any kind of relation with Jupiter, Mars, or Venus in your horoscope then you may fall ill. Protecting your left eye can prevent injury. You may need to wear glasses due to low vision. There may be some stomach-related problems, especially those related to the liver.
Remedies
If Saturn is inauspicious in the horoscope, then keep patience, all the work will be done slowly.
At least every Saturday, offer water to a Peepal or Shami tree.
Reciting Sunderkand on Saturday will also be auspicious.
Chant "Om Shanishcharaya Namah" regularly.