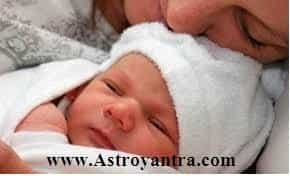 Cesarean Birth Day and Time Selection by Astrologer. Usually, Parents become worried about the birth of a child that the baby will be born as a Cesarean or normal. Nowadays the Cesarean berth has become common. Some people choose cesarean births in compulsion and some deliberately. In medical term Cesarean section, also known as C-section or cesarean delivery.
Usually, doctors tell the date of birth very early, and parents also eagerly expect that day and time. But Parents are very upset about whether the child will be born normal or cesarean. Nowadays doctors make an emphasis on cesarean births in general. When doctors tell a possible date, then the parent has a problem with which day and time will be selected.
In reality, the only astrologer can solve this problem. An experienced astrologer chooses the very auspicious possible date and time by studying the combination of planets, its composition, aspects and different type of Varga like D9, D10, D30, and D7 etc.
Why need Astrologer for Cesarean Birth
If a doctor gives expected time for childbirth like 10 January to 14 January and they also say that with some medical reason you have to choose cesarean birth, now depend on you which time you will choose, in that time the role of astrologer becomes very important.
Astrologer can decide the auspicious time for cesarean birth, on the base of auspicious Day, Date, Ascendant, Sign, planets and Nakshatras, movement in the celestial. Astrologer will provide you with the date and time (between 8 to 15 minute) frame during this period the doctor can perform the operation and can take out the new baby.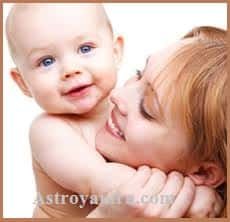 Overview of Planets Combination for Cesarean Birth by Astrologer
The Combinations of planets will ensure that the child's overall happiness in the following important areas.
Health
Longevity
Wealth
Marriage
Children
Profession
Auspicious Day
Auspicious Date
Auspicious Time
Auspicious Period and sub-period
The astrologer will check above various best combinations including the dasha system on the particular movement of the day and time.
Suppose a boy birth chart, debilitated Moon (28:00 degree) placed in the 8th house with Rahu, as a result, the native birth should be in "Arishta Matibhramana Yoga" it means such persons will suffer from "mental disorder" but if the astrologer changes the ascendant, then the person can escape from birth in this yoga. This is the main role of Astrologer.
Assuming that there is no foreign yoga in your horoscope and you want to stay abroad, in that case, if a newborn baby is going to be born in your house then astrologer can help you on the base of planetary calculation. Astrologer can try to choose the child's birth time related to foreign travel or settlement. As an Astrologer I know it is very difficult for any astrologer but it is possible.
What Information need to an Astrologer by parents
If you want that I provide you auspicious day and time for cesarean birth then the following are the important points you will have to share with me.
The expected month, date and time frame that have given to you by the doctor, like 9th to 11th February 2018.    
If there is any time or day restrictions or limitations for operation, like Sunday and between 10 pm to 8 am etc.   
Detail of place where is the operation is scheduled.
Note:- Astrologer fully analyzes all the aspects mentioned above, but it is not necessary to get good planetary combinations for every aspect so parents must keep it in mind.